ExtremeCap U3 - USB 3.0 (CV710)
ExtremeCap U3 is a USB 3.0 capture card that is truly capable of recording and streaming 1080p 60fps gameplay via HDMI and component inputs. Beyond that, this capture card supports capturing HD raw data to popular video software with its DirectShow compatibility. Simply connect it with your game console and a USB 3.0 PC/ laptop, launch the video software you love, and you are ready to record or share your splendid gameplay footage.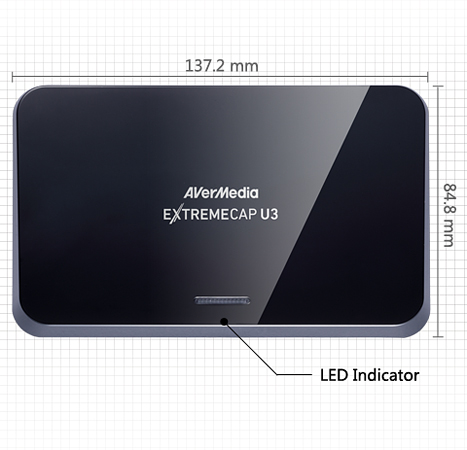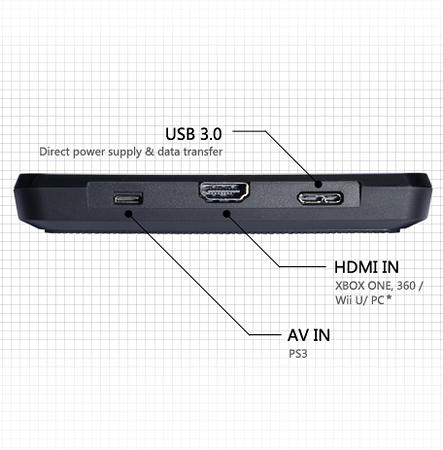 *PS4's game recording over HDMI is available only when Sony releases an update that allows unencrypted HDMI output for games.
1080p 60fps, Enjoy Smooth HD Recordings
We know how much you want to preserve splendid moments in their original quality. ExtremeCap U3 grabs your gameplay footage up to 1080p 60fps and preserves the smoothness of gameplay -- especially for fast-moving FPS and sport games. It is also has twice the amount of frames for video editing compared to 1080p 30fps. Enjoy smooth HD video now!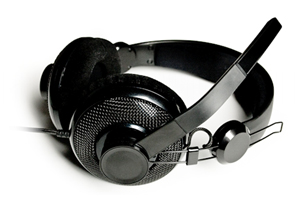 Voice Commentary
Sometimes, you just need to speak while your game. Simply connect the microphone to your PC, adjust the PC audio settings, and recording live commentary is just one click away! Even better, the voice commentary can be saved separately in MP3 format for post-production.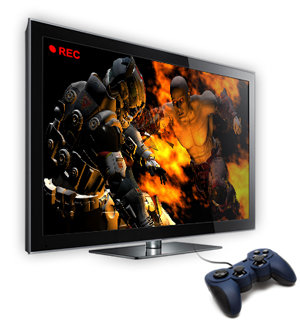 Game & Record on the Same Monitor
In the past, you needed two monitors when you game with a capture card, one for recording and one for video pass-through, to avoid the video latency caused by insufficient USB 2.0 bandwidth. Now, you can just get rid of this mess with AVerMedia's advanced USB 3.0 technology. ExtremeCap U3 can transfer video content almost simultaneously to your PC. You can play straight on the preview window of your video software, no need for another monitor and no need to worry about the latency.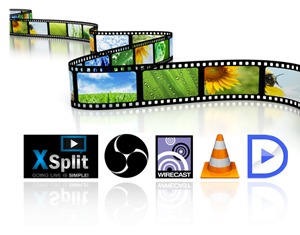 Work Seamlessly with Your Favorite Software
The ExtremeCap U3 works perfectly with DirectShow compliant software, such as XSplit, OBS, Wirecast, VLC media player and PotPlayer. Editing or streaming uncompressed HD footage with the software you love is just that easy.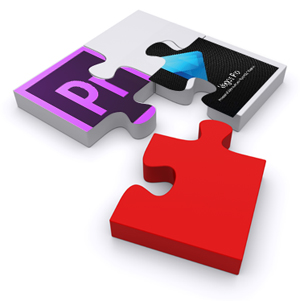 Edit with Sony Vegas & Adobe Premiere Pro CS6
The Sony Vegas and Adobe Premiere Pro CS6 plug-ins are included in the package. They provide smarter operation flows to make you utilize the video editing tools and audio effects of these popular video software titles efficiently. No more wasting time moving HD projects back and forth.
The included USB 3.0 Diagnosis Tool is software for testing the performance of the connected USB 3.0 port. It shows if the USB 3.0 port on your desktop or laptop is capable of transmitting 1080p 60fps video content. The tool provides an option to convert the video frame rate while the bandwidth of the USB 3.0 port is insufficient.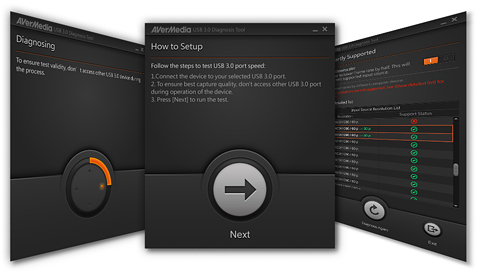 What's in the Box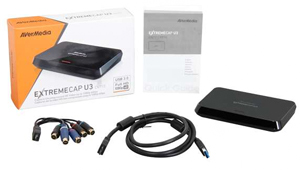 ExtremeCap U3 (Weight: 182g)
Quick Installation Guide
USB 3.0 Cable
Component Video / Stereo Audio Dongle Cable

ExtremeCap U3 Video Review by Linus Tech Tips:

---
We Also Recommend
---